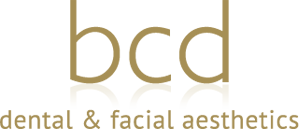 Welcome to Blue Court Dental Centre, Harrow
At Blue Court Dental Centre, we know that choosing your dentist is one of the most important decisions you have to make about your healthcare. Why not watch the videos below to let our patients tell you something about us?
Our dental practice in Harrow is run by Dr Nishan Dixit, with over 20 years' experience he presides as a scientific director on the board of the British Academy of Cosmetic Dentistry, his excellence in this field also saw him nominated for the Smile Awards for three consecutive years in 2012, 2013 and 2014.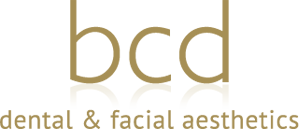 £
Middlesex
020 8904 9440
Blue Court Dental Centre
I've been coming to see Dr Dixit since I was 12 years old. I'm now 29. I think actions and length of years still with the same dentist speak louder than words!
ML
His clinical skills have led him to create a dedicated team which offer the latest treatments from general dental care to complex rehabilitation with an unparalleled level of skill all in a caring, calm and unhurried manner whilst taking the time to explain the best individual treatment for you.
With our team we always aim to form long-lasting relationships with our patients and we look to meet and exceed your expectations at all times, that is why over 85% of our patients are always through recommendation and why we are rated 4.9/5 stars on Facebook and 4.5/5 stars on Google.
We recognise that unless the service and care we provide is exceptional are patients will not be impressed and spread the word, so our practice will not grow.
Blue Court Dental was established in 2000 based on this principle and in our 17th year it still holds true.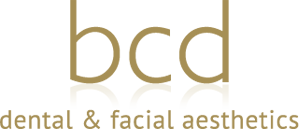 £
Middlesex
020 8904 9440
Blue Court Dental Centre
I lived in the UK for 2 years and initially planned to go back to my home country for dental treatment. However, when I first came to BCD, I was extremely satisfied with the high quality of care, approach to patients and excellent customer service, so kept coming back here. Thank you Dr Dixit for all your help.
SM
Why choose our dental practice in Harrow?
You want a practice that cares
As many people are nervous about visiting the dentist you will find your visit to us both comfortable and calm. You'll notice we listen to your thoughts and feelings to ensure we fully understand your concerns.
You want a dentist with integrity that you can trust
Many of our patients have been trusting us for over 20 years and travel a considerable distance to Harrow to visit us including from abroad. The majority of our new patients are recommended by our existing patients giving it the trust and assurance of a great number of people.
You want a dental practice that is passionate about helping improve dental health
To help keep your gums and teeth in excellent condition you will find that in addition to our regular dental services we also write and informative and educational dental health blog. You don't have to live in Harrow to visit our practice or even read our blog, this is free advice available 24/7.
You want a dentist with the skill and confidence to help
Everyone wants to know they are being seen by the best dentists, you will notice around the practice our awards and certificates. Coupling this with the speaking and education talks run by Dr Dixit gives you the assurance that you will receive the highest degree of comfort and treatment at all times.
You want to see the same people each time
Continuity of care is important to everyone, we know you want to see the same people each time you visit and you'll be glad to know that the majority of our dental team have been with us for over 15 years.
---