Blue Court Dental Centre
Blue Court Dental
201 Watford Road

Harrow, Middlesex
HA1 3UA
Call us today 020 8904 9440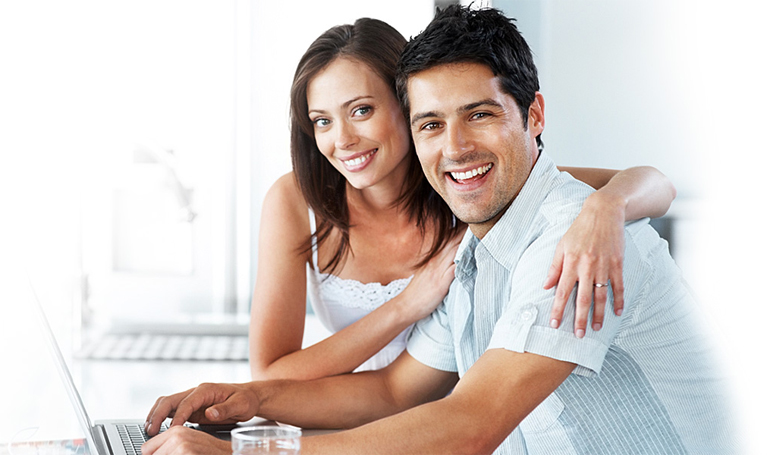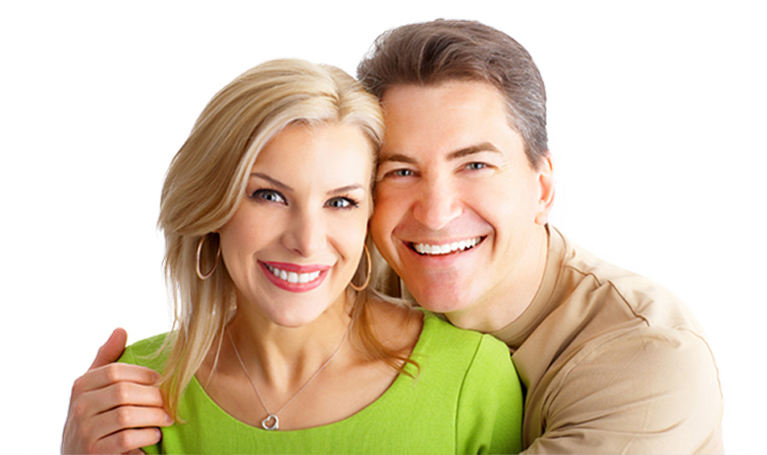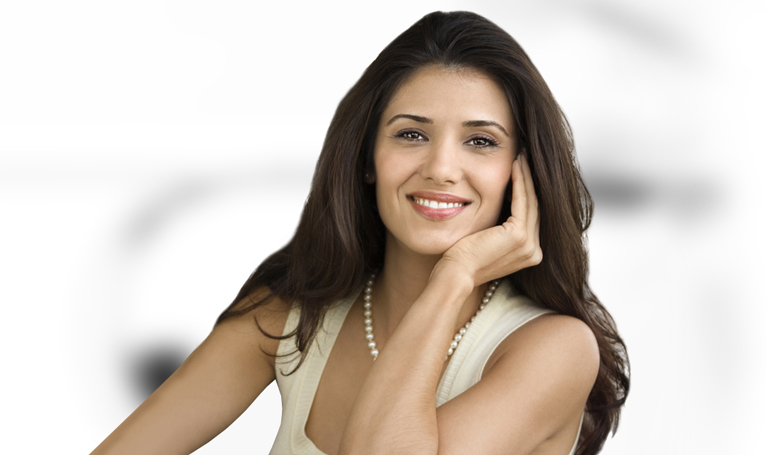 Welcome to Blue Court Dental
Blue Court Dental Centre in Harrow has been established since April 2000, by Dr Nishan Dixit, who is the Immediate Past President of the British Academy of Cosmetic Dentistry (BACD). His excellence in this field also saw him nominated for the Smile Awards over the years, he is on the Invisalign GDP Advisory Board and has written numerous articles for the national and dental press.
We know that choosing your dentist is one of the most important decisions you have to make about your healthcare. Why not watch the videos below to let our patients tell you something about us?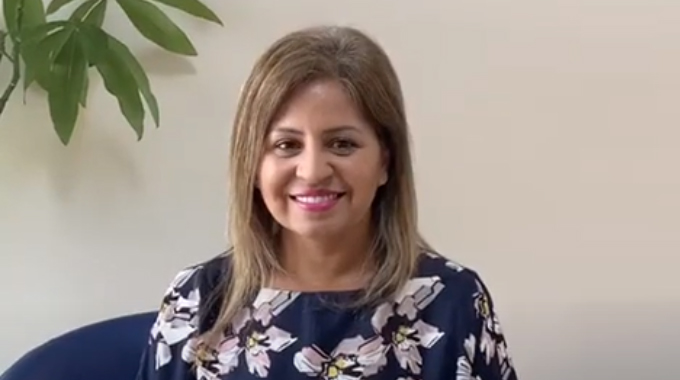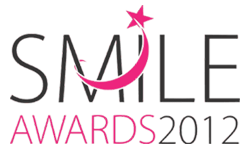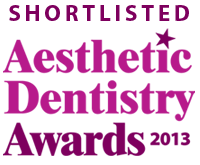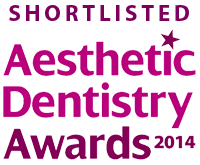 Invisalign of the Month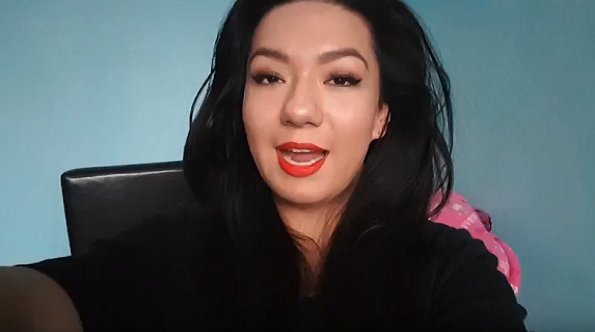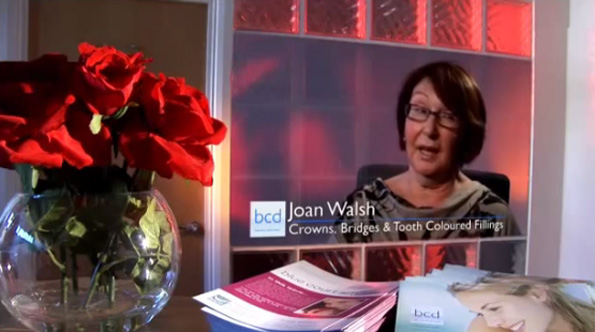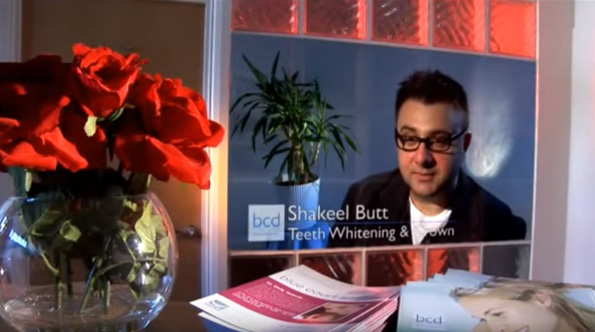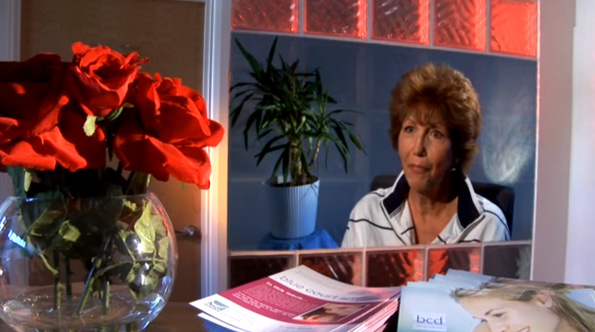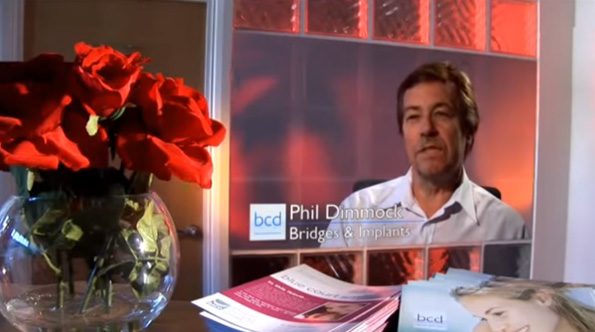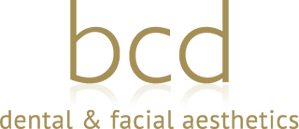 £
Middlesex
020 8904 9440
Blue Court Dental Centre
I've been coming to see Dr Dixit since I was 12 years old. I'm now 29. I think actions and length of years still with the same dentist speak louder than words!
ML
Over 22 Years of Dedication
With our dedicated team, we offer the latest treatments from general dentistry to complex cosmetic makeovers. Our patients are at the heart of everything we do; we give honest advice and our treatments are provided in a caring, calm and unhurried manner.
We always aim to form long-lasting relationships with our patients. We look to meet and exceed your expectations at all times, that is why over 87% of our new patients come from recommendations. Blue Court Dental was established in 2000 based on this principle and in our 22nd year it still holds true.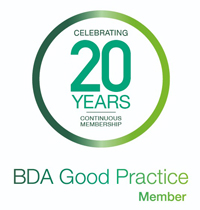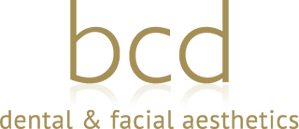 £
Middlesex
020 8904 9440
Blue Court Dental Centre

I lived in the UK for 2 years and initially planned to go back to my home country for dental treatment. However, when I first came to BCD, I was extremely satisfied with the high quality of care, approach to patients and excellent customer service, so kept coming back here. Thank you Dr Dixit for all your help.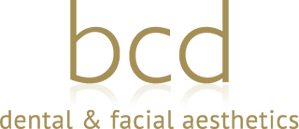 £
Middlesex
020 8904 9440
Blue Court Dental Centre

Wish I came here when I was younger, would have never feared the dentist.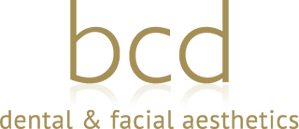 £
Middlesex
020 8904 9440
Blue Court Dental Centre

Dr Dixit has been mine and my families dentist for last 12 yrs. He has done wonders for my teeth!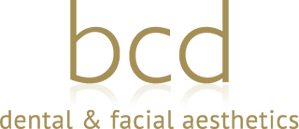 £
Middlesex
020 8904 9440
Blue Court Dental Centre

I was extremely satisfied with the high quality of care, approach to patients and excellent customer service.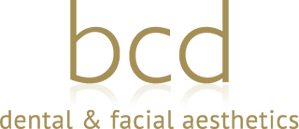 £
Middlesex
020 8904 9440
Blue Court Dental Centre

Great service, expertise, good understanding - a perfect dentist.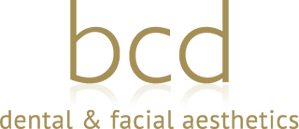 £
Middlesex
020 8904 9440
Blue Court Dental Centre

I came here from a different practice a while ago and stayed. I think that says everything!
Tara Jane Langston
I have been a patient for years! I have moved area but still travel to this practice because it is so professional! They provide a top service with personal touch. Truly the best around. Wouldn't go anywhere else!
Sheela Deshmukh
IA very pleasant practice,friendly and efficient staff.Dr. Dixit is very efficient. For the first time in life ,I am not afraid of going to dentist.
Sam McDonald
Excellent dental practice. Overall friendly and professional. Aside from helping to look after my teeth generally, I had my teeth whitened and I'm very pleased 2 years on. 5 star service!
Connie Bishop
I have made several visits to Blue Court Dental recently with my two granddaughters who had not been to the dentist for a long time. I cannot praise this place enough from the Receptionist the Hygienist the Dentist herself would highly recommend.
Anika Patel
Fantastic practice , friendly team, a great experience at BCD!! Having always been afraid of the dentist, Dr Dixit has made me feel comfortable and his calm approach to treatments has put me at great ease. Thank you team BCD! Keep up the good work!
Zoe Lovell
I have always been self conscious of my teeth as they had a yellow tint. But since Blue Court Dental helped me to whiten my teeth, I feel like a new person! I can finally smile confidently and I have Nishan to thank for that.
Many thanks.
Laura James
Blue Court Dental are a warm friendly team from reception, to hygienist to dentists. I have been a patient for a number of years and even though I have moved out to Watford I still come back for my appointments as I trust the team and they always put me at ease. Everything is explained well and so you understand treatment needed and the options available. I am always amazed that you may not have been for 6 months but they still remember personal details you may have talked to them about some time ago. It is that personal touch and great treatment received that would make me recommend the practice time and time again. Great job guys
Arron Deacy
Highly recommended, great care and professional everytime
Neha Khurana
Dr Dixit has always provided sound advice and his work is impeccable. The team at Blue Court are friendly, professional and efficient.
Maria Louise
Friendly staff and super-efficient! Would recommend blue court dental to anyone.
Jaymita Patel
5 star service from all the staff here from the moment I walk in right until I leave the practice. Reception staff are very warm and friendly and so easy to communicate with. I was terrified of the dentist but after seeing Dr Dixit I have no more fear! The dental hygienists are amazing at their work I wouldn't go anywhere else. My daughter's are seen by Sonal regularly and she is wonderful. Three cheers for BCD!
Antonia Fernandes
I always get top notch service from when I get in to the practise to when I leave the practise.
Rumana Husein
My mum had fantstic treatment with Nishan, Sonal and the hygienist.....very professional and courteous and took care of all her needs....would highly recommend!
Timotei Si Roxana L
I'm very happy with blue court. they are a very friendly team, they care about your problems and they try to solve your problem in the must better way for you. i'm phobic with the dentists but this is the only place where i can have a treatment without to stay to many nights awake before to do it. thank you very much
Mary Gardner
All staff: reception, dentists and hygenist friendly and very professional.
Jean Bishop
I have been going there for over 8 years even though I moved from north to south I never changed my dentist they are so friendly with good customer care.
Lynne Margetts
I am a complete dentist lightweight, really can't handle the sensitivity/injection issues. However, I have to say that every trip to Blue Court Dental has been really reassuring and pain free and is banishing my phobias. The team are wonderful: totally professional, caring, friendly and very efficient. I wish I'd started seeing them sooner. Thanks for everything BCD!
Rio Phillips
Very helpful staff with good information and insight into how to keep your teeth clean I would highly recommend to anybody to join up to this dentist
Toady Norgate
Great dentist, I was in pain and got an appointment fast and problem is being solved.
Nav Mudhar
A fantastic, professional and personal experience. Nishan, Sonal and the excellent nursing team have a great attitude and are dedicated to providing the highest level of dental care. Have recommended to friends and family and will continue to do so.
Krish P
It is always a very pleasant experience when going for me dental appointments at Blue Court Dental
Jemish Patel
Fantastic practice who offers a whole range of treatments - thanks guys and keep up the good work on our teeth...!
Darsh Pindoria
Brilliant and friendly I really must say. It is truly the most fantastic dental practice
Sarah Leer
I have been coming to BCD for many years and would highly recommend their services.
Macovei Anca
5 stars
Meera Kothari
Would highly recommend. Felt at ease immediately (no mean feat!). The whole family went. Nishan was fantastic with the kids. Difficult to find such a great dentist. We travel especially to see him. Excellent team. Excellent practice.
Gita V Pindoria
Brilliant dental practise with a fantastic team of professionals who made me feel at ease. I will definitely be recommending this dental practise to friends and family. Thank you sonal and team once again
Arsene Ciprian
5 stars
Samy Pavel
5 stars
Jayshree Dabasiya
Blue court dental centre have been providing an excellent service since i have been a patient. The friendly staff always go the extra mile to fit you in or give advice. I cant thank Anita and Sonal enough for all the help and service you have provided. An excellent friendly practice who will always provide exceptional service!
Bilal Hashmi
Very good service highly recommended.
Claire Cook
I've been attending Blue Court Dental for about 20 years and I'm very happy with the service they provide. They are very friendly and I trust their help and advice.
Hardip Singh
First visit and pleased with the welcome and service.
Would recommend everyone to join BCDC.
tks
R Patel
Very friendly and extremely professional! My family have been coming to Blue Court Dental Centre for years now. Both Sonal and Nishan are very knowledgeable about their area of expertise. The hygienists they have are fantastic! Would recommend them to all!
Rohil Pandya
Thank you to Dr Dixit and his staff for looking after my teeth from when I was 3 years old. They have always been very friendly and helpful, and have always made me feel at ease when going to my appointments.

Great dentist with amazing staff. I would not consider going anywhere else.
Joseph O'Brien
I have been attending this surgery since birth. Staff are friendly and cheerful, always talkative and comforting, truly is a fantastic practice, honestly can't think of any negatives, would definately recommend
Alan Solomons
Blue Court Dental Centre have been my dentist for some decades. When my previous dentist retired I came here and my wife went to another dentist. This was a mistake for her as she had to come to Nishan Dixit of Blue Court Dental to sort out the problems that her new dentist had caused her. We have both been very happy with Nishan and would strongly recommend him as an excellent dentist.
Andrew Lorainey
Thanks to Blue Court Dental, my oral healthcare has improved significantly. They are all extremely friendly and they make a trip to the dentist less stressful than it seems on TV. You couldn't ask for better treatment or service.
Roxana Lozneanu
I am very happy with the practice. All the time I was treated at a High Standards and all my friends go there because they trust me that when I recommend a place is a very good one. Thank you guys.
Chris
Amazing dental practice, I'm always happy to return to.
I've met Dr. Patel for the first time,he was highly recommended from a friend. The office and staff was friendly, smiling, cooperative and just overall pleasant. They took a series of x rays which Dr Patel looked over thoroughly and explained specifics to me, every problem.
Quality and professionalism.
Baijul Shah
I have been a patient of Blue Court Dental Centre for over 10 years now and have always had the best treatment by all the dentists and hygienists at the practice. The reception staff are very polite and professional. I very much would recommend BCD to anyone.
G S
I've been a patient of this practice for a number of years now as I consistently get good treatment here. I see Dr Patel who's thorough and gives good advice. The practice is clean and the staff are friendly. I'll definitely be back!
Shivali Patel
Really great dental practice - thorough check ups and meticulous attention to detail.
Jasmine Chadha
Outstanding dental treatment/care by dentists, dental nurses and hygenists. Always find BCD to be a highly professional surgery focussed on patient care with very friendly, approachable reception staff. I highly recommend the practice.
Neeta Mehta
I first came to the Blue Court Dental Centre about 19 years ago and have never looked back since. Over the years I have had treatment with both , Nishan and Sonal who I can't praise enough . They are both kind , caring and very professional in what they do.
I came to see Nishan because I wanted a straighter whiter smile . After a very detailed first appointment , he explained the options available and explained the treatment in full . I felt very comfortable and knew I was in the best hands possible . With his knowledge and fine expertise , he gave me the perfect smile , taking into account every fine detail .
A huge thank you to Nishan and his amazing team for making it possible .
I would highly recommend Blue court Dental Centre because from the moment you enter , you feel relaxed by the teams friendliness and professionalism . They treat you with respect . It's so nice when you can come to a dentist who you can trust and know that they genuinely care .
Excellent service !
Bhavesh Karia
A 5 star rating for a 5 star service. I have been a patient at the Blue Court dental practice for over 15 years now. I find front desk staff very polite, helpful, and welcoming. I always feel that I am in good hands and under expert care and guidance when having dental treatment done by either Dr Nishan and/or Dr Sonal who are both professional and excellent dental practitioners. Highly recommend this clinic to all.
Kal K
I travel to see Nishan. He has a lovely personality, always making me feel comfortable in the chair. The whole team there are great. Thanks Nishan for improving my smile and making a visit to the dentist enjoyable!
Roopal Patel
Great dental surgery! Friendly, professional and clean. Dr Sonal Patel and her team are simply brilliant.
Thomas Weir
Always friendly and very good standard of care.
Stuart Dickens
Always friendly and welcoming. Nothing too much trouble, would highly recommended
Swati Kotecha
Nishan Dixit has been my dentist for many years. He is always friendly, helpful and professional. I would highly recommend him.
Sonal is brilliant with my children and they feel very relaxed with her. The support staff are also brilliant. Nita is always very cheerful and friendly.
P Sharma
Experienced & kind dentists, great receptionist who make every effort to help. Parking is the only downside
Sanjay Patel
Been coming to see Sonal for 15 years now, recently had a root canal done which was carried out professionally and after care was brilliant.
Mike Taylor
I have never experienced better Dentistry in the UK, Nishan Dixit who owns the practice is a superb dentist, he is highly able and capable, he is honest and his work is superb , I find his practice friendly , welcoming and professional.
Ethan Muyanja
My family have been coming to the Blue Court Dental Centre for over 16 years. Both Dr Sonal Patel and Dr Nishan Dixit have always given us the best quality treatment, care and advice. The team are all welcoming, very friendly and empathize with clients' anxieties. - *Sorry for all the embarrassing moments :) *
We highly recommend this Centre and our special thanks and appreciation to Practice Manager Miss Neeta Pandya; you are the best! Never lose your spark and kindness. Thank you for everything. Sylvia and Kids.
Les Conway
Considering I've had a phobia of Dentists since I was a child, my experience at Blue Court has been fantastic
Puja Jethwa
I've had a few visits to Blue Court Dental, and every time leave thinking that this has been a pleasant experience. The team are welcoming and professional, and most importantly I feel I can trust them, particularly Dr Dixit with my dental care.
Ammie Mudhar
Fantastic customer service throughout the practise from the minute you walk through the door. Always on time. Dentist knowledge is first class and recommended treatments always personalised to your needs. All follow up appointments are regularly sent out. patient records always thorough.
Highly recommend this Dentist, have recommended to all my friends and family. I wouldn't go anywhere else.
E C
Dr. Nishan Dixit is a very accurate person, doing his job with honesty,even when the patients would find his sincerity disturbing.Thus, he is preoccupied by their health and to do his job well more than to be a pleaser.
Still, he is caring and he has great empathy towards the patients ' situations, the pain they are in or the anger they feel.He accepts their reactions and tries to find the best solution.
He discusses all treatment options in detail, accepting the patients' choices after he'd presented his personal opinion on the best way to act ,and not being pushy towards a certin type of treatment, even if that would bring a bigger profit to his work.
Sonal,she is a great dentist, setting his mind on treating the patients very well, trying to find the best solution for the patients' problems.
Her personality combines compassion with professionalism, which makes her sensible to the needs of the patients, who see her as a trustworthy doctor.
Neeta, the practice manager, is very welcoming , always giving a smile and expressing warm attitude towards the patients or the visitors. She is dealing wisely with the situations and issues that appear daily .
Ivan Knezevic Grant
After not having been to the dentist for a while I was a little apprehensive at the least to finally get in the door. My mind was put at ease immediately at Blue Court Dental Centre. The front desk, dental hygienist and doctor Dixit were all so helpful, patient and friendly! I was in and out very quickly and the dental work I had done was simple, painless and great looking. I would definitely recommend them to anyone looking for a dentist! Very happy and smiling again :)
Errol Langley
Nishan Dixit has been my Dental Practitioner for over 20 years now at BCD (I was actually a patient of Nish's prior to Nish setting up his own Practice) and he has always looked after me so very well. My latest visit to Nish's Practice for some treatment (07/01/20) was no exception!
Keith Fortune
After years of NHS dentistry my eyes were opened and even though it takes me over an hour to commute to this practice i wouldn't go anywhere else. Fantastic team who care and listen
Sophie Leer
I would highly recommend Blue Court Dental, my family and I have always received exceptional care from everyone in the team, particularly my own dentist Sonal. She always makes time to see you if you have an urgent problem and is really patient, especially if you are like me and have a real phobia of the dentist. Definitely the best dental practise I've ever been to and would not hesitate to recommend to anyone I know!
Brijesh Desai
Excellent! Being going for a few years now. Can't fault in anyway, nice and clean and painless on all visits. The dentist explains everything in plain English.
Would highly recommend it.
Meera Kothari
The whole family have been coming to see Nishan since the practice opened years ago. We travel especially to see him. Fantastic with the kids. Makes all of us feel at ease. Excellent dentist. Excellent practice.
Neelam Bharadava
Many years ago i used to visit a dentist somewhat regularly and then a comment or 2 and a bad experience led me not to return.
I was recommended Blue Court Dental when I had a toothache. Feeling rather apprehensive, nervous and embarrassed I made an appointment. I was treated with respect and was made to feel at ease and being told that my dental issues could all be dealt made me feel better. A few months later and much of my dental work successfully completed I am so glad that I was recommended Blue Court Dental. From Nish the dentist to the dental assistants, hygienist and receptionists I am always treated professionally and in such a friendly manor. Thank You all.
If anyone is looking tor a dentist - this is the one :)
Marin P
We've been pacients of Dr Dixit for more than 20 years now. He and his staff are very professional, efficient and friendly. They are always there to help, even at short notice for emergencies. Thank you!
T D
Going to Blue Court for many years now. Nissan is a real perfectionist and I'm delighted with the results.
Hits
I have been visiting this practice for some time now and I needed to write a review. Today I went to see Sonal and I found her to be very precise and a quick thinker and she did all the necessary tests and x-ray to see whether or not I needed a Root Canal treatment. Sonal informed me that I did not and I was pleased, when another dentist whom I had seen previous to seeing Sonal, as an emergency had informed me that I did needed a root canal and a crown. Sonal is very professional and caring. If anyone who is scared of dentist go and see Sonal. The staff are very pleasant and friendly. I found receptionist/manager Neeta very welcoming. If you are particular about hygiene cleanliness than you won't be disappointed.
Paul Carter
Like many, I used to dread going to the dentist following several bad experiences in the past. BCD was recommended to me a few years ago and I simply haven't looked back since. The customer service at BCD is fantastic and I am always pleased with the quality of the work.
Schopun Jooma
Excellent treatment and care. Been seeing Dr. Dixit for just over a year and the condition of my teeth has improved immensely in that time. Would thoroughly recommend!
Dino Jeram
I have to honestly say its the best dental service I have ever had. Fantastic Service from the entire team at BCD! Thanks for all the treatment and advise! I have a happy mouth! :)
Mrs X
This is a fantastic dental centre. Worth every penny and the all round care that you receive from start to finish is outstanding.
Beatrice Dubei
Great practice and excellent team, friendly and professional. I recommend Blue Court Dental always satisfied of the treatments, which are done smoothly, quick and painless. I recommend Dr Dixit for pacients with dental phobia or anxiety
Conor Smyth
Very efficient and very high quality staff from reception to dentists. So helpful and caring.
Siobhan Sparks
A top class service from reception to dentists and nurses and hygeinist. Always friendly and helpful. Nishan is a very skillful experienced dentist and I would highly recommend him. All my family attend this surgery.
Rosalind Lovell
The Best Dentist I've Ever Had!
I have been under the care of Nishan Dixit for over ten years and cannot recommend him enough as an excellent dentist!
So many people are terrified to go to the dentist because they fear that dreaded drill! However, I can honestly say that in all the years that Nishan has been treating me and my family - I've always had first class treatment and most importantly, it's always pain free! Even my root canal was a stress free and positive experience!
I can highly recommend Nishan because you have absolutely nothing to fear - he is very gentle but thorough in his treatment and always explains what he's going to do BEFORE doing it!
Also, he never goes for the 'hard sell'. Some dentists are like some car mechanics. They look in your mouth and say "that's going to be a big job". Nishan has NEVER tried to coerce me to have unnecessary expensive dental treatment. If I enquire about a treatment, I'm confident that he will honestly advise me as to whether I need it or not.
I believe that if you find a good dental practice (one you can trust implicitly) - stay with them. Nishan - thank you so much for your wonderful care over the past decade. You have such a brilliant and professional team. When we attend your surgery - it's like visiting family. Sonal who cares for my daughter is lovely. She's so friendly and reassuring and always puts my daughter at ease. Also, Neeta on reception who has the sweetest voice - she is always so calm and friendly.
Thank you Blue Court Dental for an excellent service.
Ash Patel
Nish and Sonal and of course the team have been our family dentist, 3 generations now, for over 10 years.
They are professional, very amiable and always leave you feeling that you are receiving the best care and in the best of hands.
In short BRILLIANT.
Jemish Patel
Brilliant practice run by efficient staff and an excellent clinical team. I would highly recommend Blue Court Dental Centre
Navtej Mudhar
Excellent practice, extremelly professional, helpful and knowledgable. Dr Dixit has assembled a great team who work with passion and pride. I know my family and I are in the right hands. Thoroughly recommended with a smile!
Humza Khan
I like this dentist. Professional and someone you can trust.
Maha Alnuaimi
I left the dentist today not sure what exactly to do in terms of treatment. I think the doctor could've been much more helpful. Anyways, I decided to register in a different dentist who understands patients more.