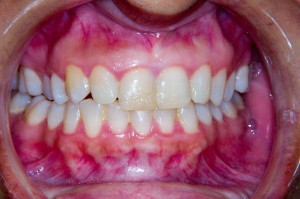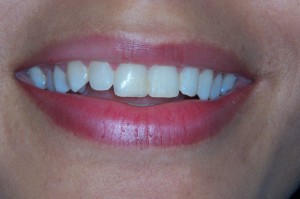 This lady came to us because she was not happy with the colour of her teeth and the discoloured front filling. Dr Dixit enhanced this patients smile by bleaching her teeth and then changing her front filling to a more natural looking filling.
" Having this treatment carried out has made a huge difference to the way I look and feel. I now smile with more confidence and it has made a great difference to my self-esteem."  SK

Dr Nishan Dixit is the founder and principal dentist of Blue Court Dental. Patients enjoy his relaxed, friendly and gentle approach while experiencing his meticulous attention to detail. He has a special interest in providing smile makeovers, natural-looking white fillings and cosmetic braces, but also provides a range of treatments from preventative and general dental care to complex dental rehabilitation.

Latest posts by Dr Nishan Dixit (see all)