So many people ask questions about the length of time that Invisalign takes, whether that be to get the aligners in the 1st place or to resolve a particular dental problem. This blog post will take a detailed look at some of the most common questions that people ask about this modern cosmetic treatment. We have also included some Invisalign results in the relevant sections so that you can see how long it takes to achieve the ideal smile
let's start at the beginning of the Invisalign process.
How long does Invisalign take to make?
The process for the Invisalign starts with an initial consultation. After this consultation, you will have your 3-D digital scans. The 3-D scans will be used to design your new smile and allow the computer software to calculate the number of aligners required. After all of these calculations have been done and you have approved the look of your new smile Align Technologies Inc can begin the manufacturing process. The actual manufacture of Invisalign often only takes a few hours as the most advanced 3-D manufacturing processes are used. Once the trays have been manufactured they can be sent to the practice.
How long does it take to get Invisalign trays after scans?
Once you have had all of your initial scans the trays will usually be sent to the practice within approximately 2 weeks. You will then be invited to revisit the practice to ensure that the train is 6 and that you are comfortable with taking them in and out.
How long does Invisalign take to put on?
You might find that initially, it takes you a little longer to put the Invisalign trays in each day, although it shouldn't take much longer than 30 seconds each time to remove your aligners or to put them on, as you get used to how the trays clip in you should be able to pop them in and out in only a couple of seconds each time. This makes them extremely convenient, especially as you will need to remove them for eating and drinking.
Treatment times for different types of case
Treatment times for Invisalign will always vary, the general rule of thumb is that moving front teeth is quicker than removing back teeth and that the smaller amount of movement required takes a shorter amount of time.
How long does Invisalign take to close a gap
If you just have a couple of small gaps between your front teeth then you may be suitable for Invisalign Go, this treatment typically takes around 6 months. However, you may find that other forms of treatment such as cosmetic bonding or even dental veneers may be more suitable, particularly if you want results in a shorter period of time.
Invisalign results for closing a gap
"This lady was always unhappy with the gaps between her teeth. After discussing the various options with her we decided on Invisalign treatment followed by a course of teeth whitening. She is delighted with the results. Her next step will be some simple composite edge bonding should she desire. Invisalign followed by teeth whitening +/- bonding is a great non invasive way of achieving a new smile." – Dr Nishan Dixit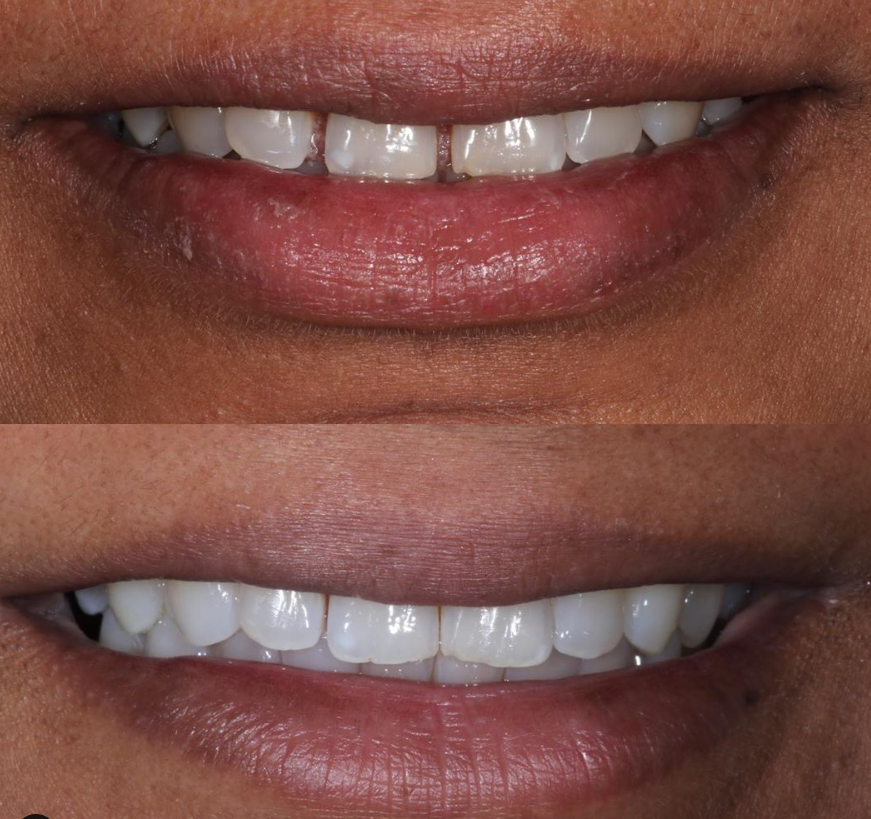 How long does Invisalign take for crowded teeth
Front crowded teeth can usually be corrected in between 6 and 12 months, depending on the amount of crowding. One point to note is to be aware of the fact that the reason teeth are often crowded it because there isn't enough room for them in the jaw. There may, therefore, need to be additional treatments undertaken prior to Invisalign, such as possible extraction of teeth in order to make enough room. Whilst the Invisalign treatment may take between is 6 and 12 months, this additional treatment will add to the overall treatment time for crowded teeth.
Invisalign results for crowded teeth
"This lady had enough of her crowded lower teeth and decided to have them straightened. She had always found it difficult to keep them clean and free from staining due to the instanding tooth.  After a discussion of the various options available to her she decided on treatment with Invisalign clear aligners. We completed the short course of treatment in approximately 16 weeks.  She was very pleased with the result and also rewhitened her teeth again to give them a brighter look. This patient had mildly crooked teeth and so Invisalign treatment was relatively straightforward and simple." – Dr Nishan Dixit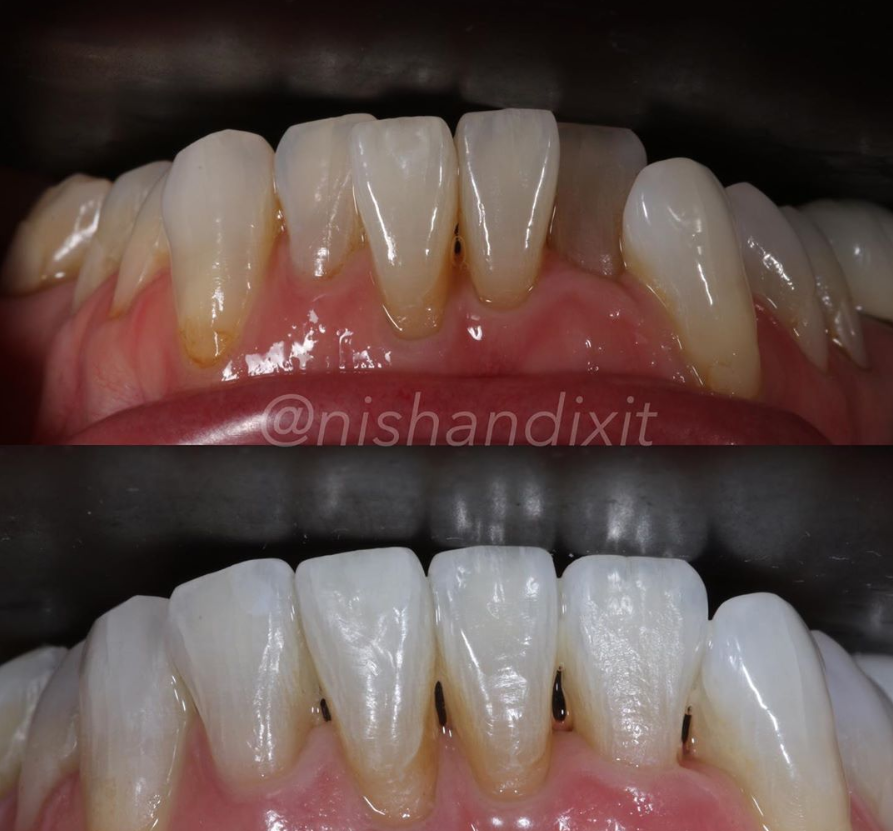 "A course of Invisalign was the ideal treatment for this young man to correct the alignment of his teeth ." – Dr Nishan Dixit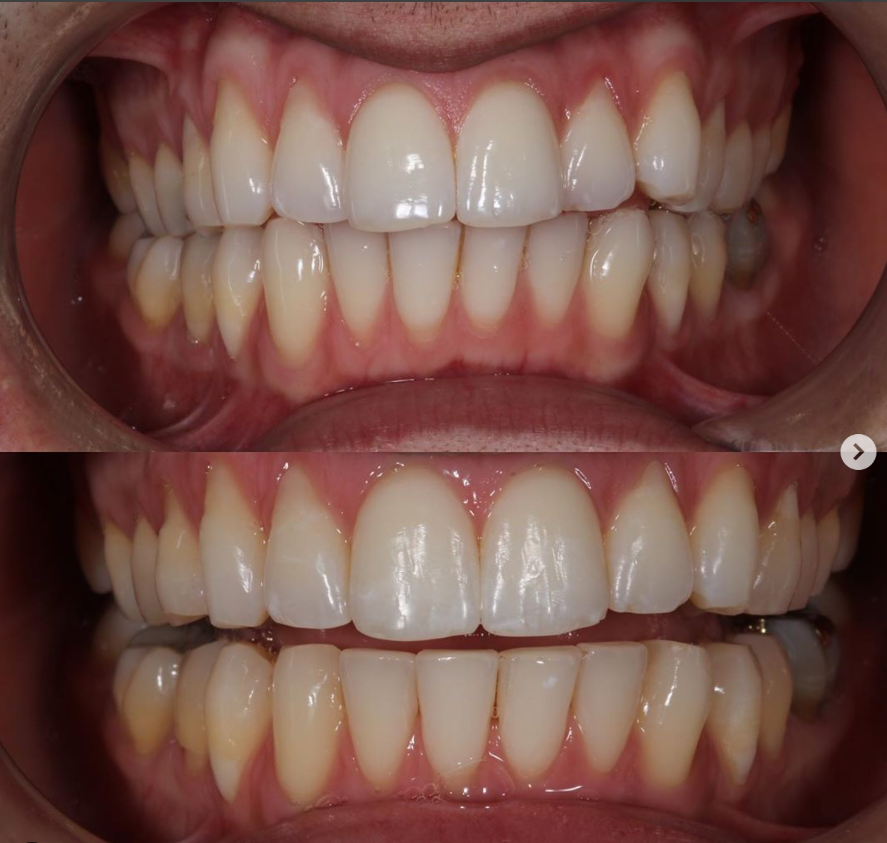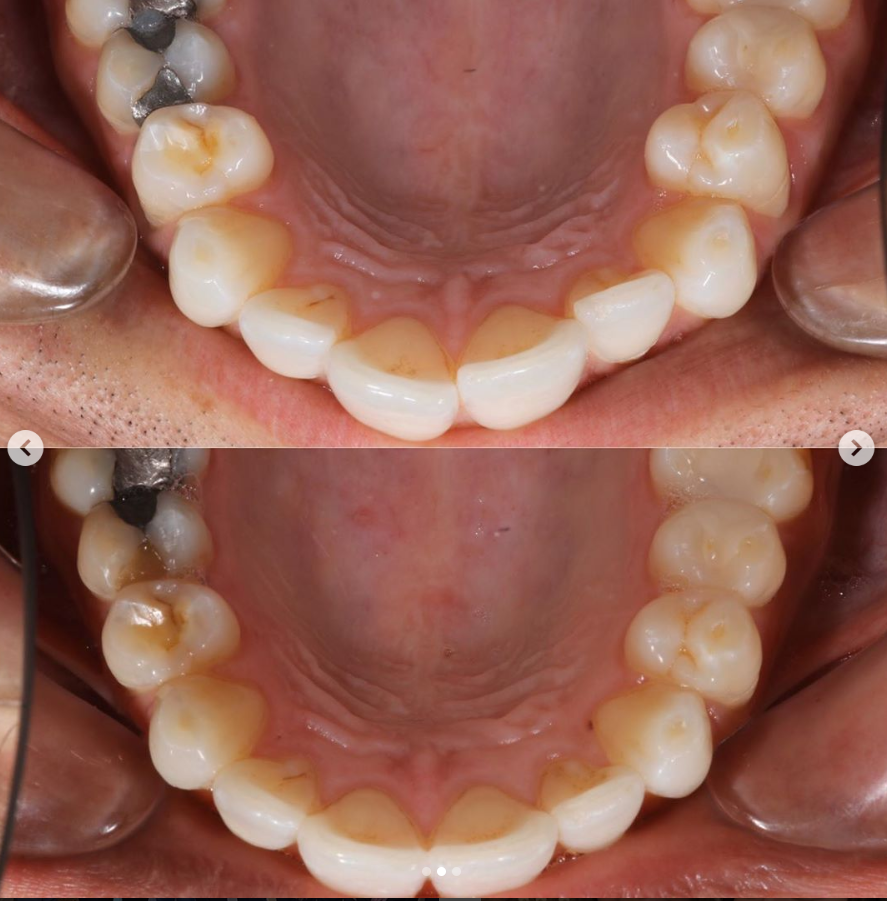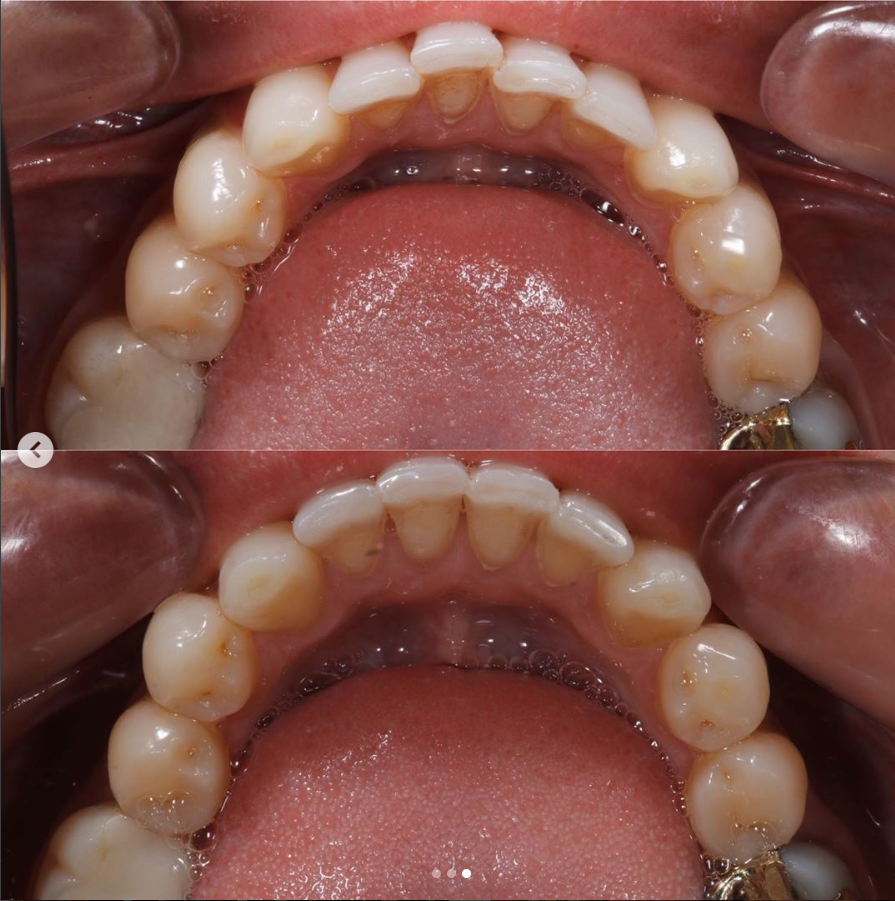 How long does Invisalign take for overbite
An overbite is one of the more complex problems to resolve with Invisalign. It may involve moving a larger number of teeth, particularly back teeth which have larger roots and are therefore more difficult to move. Typical treatments for an overbite with Invisalign can take up to 2 years.
How often should I use Invisalign cleaning crystals
If you decide to use the Retainer Brite Invisalign cleaning crystals it is recommended that these are used every day. the cleaning crystals are a great way to remove the biofilm which will build up on your Invisalign appliance each day. This biofilm is a naturally occurring layer which forms over your teeth, if it is not cleaned off it can then harden into tartar which can look unsightly and even make it difficult to get your Invisalign braces in.
Summary
Invisalign will always take a different amount of time depending on your clinical situation. Treatments anywhere between 6 and 12 months are to be expected. If you would like to book a consultation at our dental practice in Harrow,  please do visit our appointment request page.

Dr Nishan Dixit is the founder and principal dentist of Blue Court Dental. Patients enjoy his relaxed, friendly and gentle approach while experiencing his meticulous attention to detail. He has a special interest in providing smile makeovers, natural-looking white fillings and cosmetic braces, but also provides a range of treatments from preventative and general dental care to complex dental rehabilitation.

Latest posts by Dr Nishan Dixit (see all)