There have often been jokes about the state of the teeth in the UK compared to those of citizens in the USA, but are things changing? Are British teeth finally something to smile about?
Over the years more and more Americans have had cosmetic dentistry, teeth whitening and dental veneers have become commonplace, Linda Stradley (1) says:
A recent survey showed 80% of Americans aged 18 to 49 want whiter teeth, with women leading in this area at 85%. 6 out 10 believe a whiter, brighter smile would boost their self confidence especially in the 18 to 24 age range
It wasn't that British teeth were particularly bad that put us as the butt of many a joke, It was simply that the idea of a perfect smile had become brighter and whiter thanks to the surge in Americans having cosmetic dentistry – British teeth were just more natural!
What we have noticed is that patients looking for cosmetic dentist's in the UK, particularly in our location of Harrow, Middlesex has also increased.
Natural smiles vs. Hollywood smiles
When dental companies first started to produce materials that enabled dentists to restore smiles with dentures, dental veneers and bonding the range of colours was very limited. Over the years this range of colours has grown and can be seen in the image below.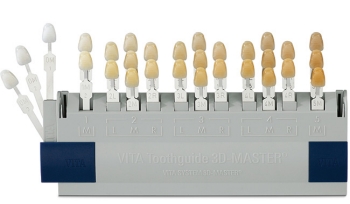 What is interesting to notice is that the three whiter Shade taps on the left of the image are additions. When Vita performed their original research to discover the different colours of teeth that existed throughout the populace they reproduced this in their a guide, from the lightest discovery through to the darkest discovery.
Since its original shade guide was introduced the American desire to have a whiter smile has forced the manufacturers to add on these three extra colours from mid-white through to the brightest dazzling white.
This session with having perfect teeth has been reflected in this Quora discussion.
Who is having cosmetic dentistry?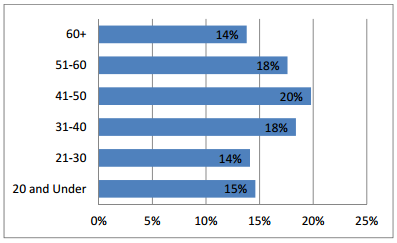 The distribution of people having cosmetic dentistry is fairly even across all age groups although more than half of the people having cosmetic dentistry are over the age of 40.
This is possibly contrary to what many people think in that cosmetic treatments are only for younger people.
Why do people consider cosmetic dentistry?
This is another extremely interesting aspect to look at, why do people want cosmetic dentistry in the first place?
One might initially think that it's because people want to look younger however the results of the survey showed that 89% of people asked for cosmetic dentistry to improve their physical attractiveness and/or self-esteem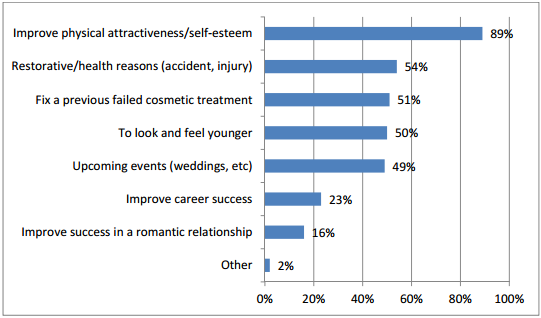 What options are people going for to enhance their smiles?
Not surprisingly one of the most common treatments in cosmetic dentistry is bleaching or whitening at 93%, however crowns and bridges top the poll at 97%.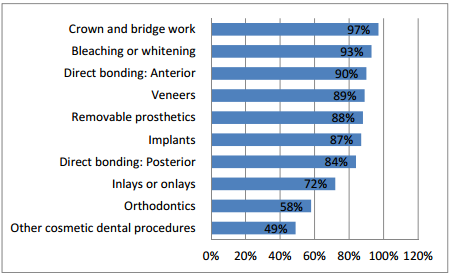 Why are British teeth now something to smile about?
The first reason is that more people are visiting the dentist. NHS statistics show that 52.3% of the adult population now visit the dentist and 69.2% of the child population visit the dentist. With more people visiting the dentist and having access to healthy teeth this will inevitably enhance the smiles of people in the UK.
One of the biggest problems however is that nearly 100,000 fewer children visited the dentist in the most recent research compared to previously produced statistics.If this trend isn't reversed then the jokes about British teeth may become true again in years to come!
Campaigns such as this "Is your mouth making you sick?" infographic have also helped raise the awareness of going to the dentist, particularly with its links to heart disease, diabetes, Alzheimer's and cancer

Proof that the British teeth are something to smile about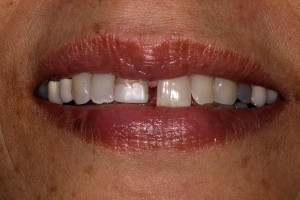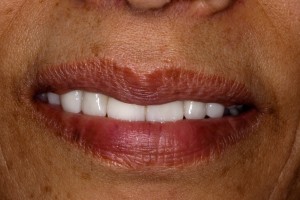 This patient had cosmetic dentistry using dental veneers to restore her smile.
The advent of additional treatment styles has also enable more people to access treatments which make their smiles look better. In the past these treatments were not available in the UK but modern orthodontics which allow invisible, rapid and lifestyle treatments to straighten teeth have now become commonplace.
Six month smiles is a great example of this, this modern treatment has allowed more patients to access orthodontic braces than ever before. Orthodontics is generally the preferred way to straighten teeth, rather than have dental veneers. Orthodontics maintains your natural tooth structure which is an optimum treatment for most dentists.
If you live locally and would like to visit our dentist in Harrow please complete the form on this webpage to request a free cosmetic dentistry consultation. We are always happy to help you achieve your perfect smile.
References
(1) http://whatscookingamerica.net/HealthBeauty/TeethWhitening.htm

Dr Nishan Dixit is the founder and principal dentist of Blue Court Dental. Patients enjoy his relaxed, friendly and gentle approach while experiencing his meticulous attention to detail. He has a special interest in providing smile makeovers, natural-looking white fillings and cosmetic braces, but also provides a range of treatments from preventative and general dental care to complex dental rehabilitation.

Latest posts by Dr Nishan Dixit (see all)