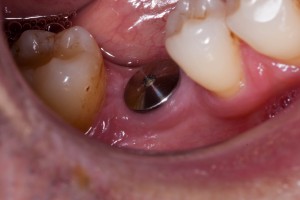 This patient from Wembley came to Dr Dixit because he didn't like the space left in his lower jaw, after his missing tooth was extracted.
At the consultation, Dr Dixit discussed with the patient the treatment options available to him. His preferred choice was to have an implant, as it didn't involve any drilling of the adjacent teeth.
An implant with a cover screw (above picture) was placed by our implantologist, Dr Nihir Shah, about three to four months ago.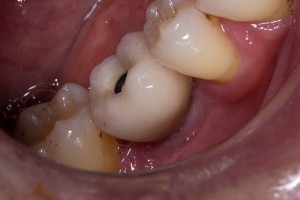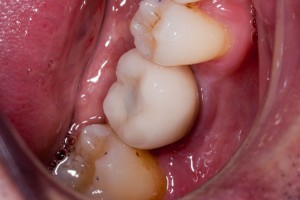 The crown was screwed into place and the screw hole was filled with a white filling material. The patient was very happy with the final result.

Dr Nishan Dixit is the founder and principal dentist of Blue Court Dental. Patients enjoy his relaxed, friendly and gentle approach while experiencing his meticulous attention to detail. He has a special interest in providing smile makeovers, natural-looking white fillings and cosmetic braces, but also provides a range of treatments from preventative and general dental care to complex dental rehabilitation.

Latest posts by Dr Nishan Dixit (see all)