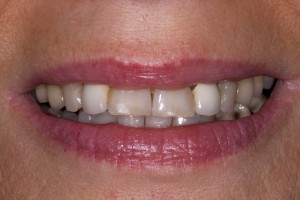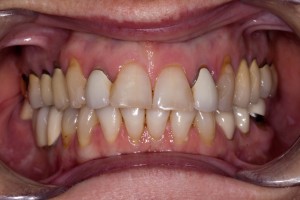 This patient came to Dr Dixit for a consultation because she was unhappy with her smile.  The front crowns that she had did not match the rest of her teeth and the black line near the gum was very visible when she laughed.
Dr Dixit decided to replace the old crowns with all ceramic emax crowns.  This was considered to be the best match with the patients own natural teeth.  The transparent colour and life-like appearance ensured that it was unlikely to be noticed amongst her own natural teeth.
Emax crowns are a type of all ceramic crown with an appealing translucent colour which is combined with strength and durability.  There is no metal alloy base which means no unsightly looking grey/black  line.
The patient was extremely happy and satisfied with the final result.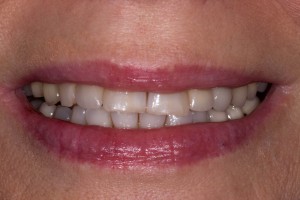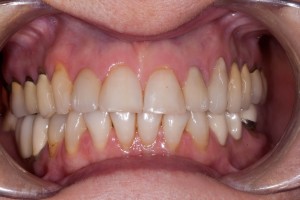 TESTIMONIAL
 I have been with this surgery for many years and have always had " first class"  treatment from Dr Dixit.  The staff are very friendly and professional.
SR

Dr Nishan Dixit is the founder and principal dentist of Blue Court Dental. Patients enjoy his relaxed, friendly and gentle approach while experiencing his meticulous attention to detail. He has a special interest in providing smile makeovers, natural-looking white fillings and cosmetic braces, but also provides a range of treatments from preventative and general dental care to complex dental rehabilitation.

Latest posts by Dr Nishan Dixit (see all)