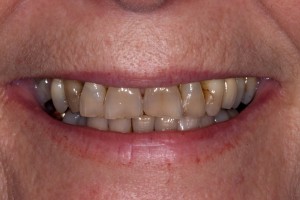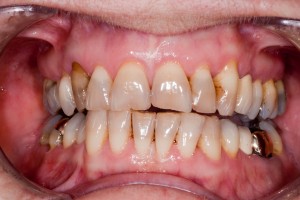 This lady was soon to attend a close family wedding but she was unhappy and embarassed about her smile. She didn't like her heavily discoloured, grey teeth and wanted to make then whiter so that she could smile in the photos.
We decided to use the teeth whitening system to give her the dazzling smile that she desired. We managed to change her teeth from a grey C2 shade to a shade near to B1. She was absolutely delighted with the immediate and instant result that we achieved.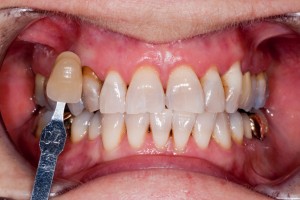 To improve the smile further,  the patient has decides to undergo further cosmetic treatment.

Dr Nishan Dixit is the founder and principal dentist of Blue Court Dental. Patients enjoy his relaxed, friendly and gentle approach while experiencing his meticulous attention to detail. He has a special interest in providing smile makeovers, natural-looking white fillings and cosmetic braces, but also provides a range of treatments from preventative and general dental care to complex dental rehabilitation.

Latest posts by Dr Nishan Dixit (see all)