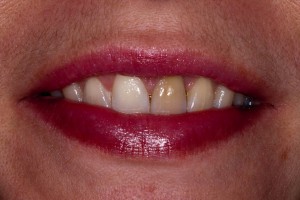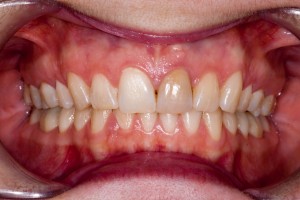 This  charming lady was very unhappy with her smile and was seeking ways to try and improve it.  She wanted to lighten a discoloured front tooth that previously had been root canal treatmented.
We decided that the least destructive way of improving the colour of the tooth was with a technique known as internal bleaching.  The existing filling on the back of the upper front tooth was removed and then a special whitening gel was carefully placed inside the tooth. This gel was applied repeatedly over a few days. She also had the rest of her teeth whitened.
As you can see results were astounding, leaving her very happy with her new smile.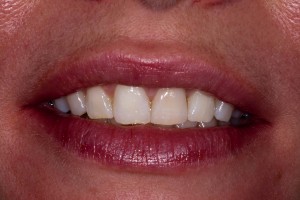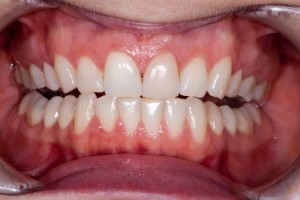 TESTIMONIAL
"Last day of my whitening teeth treatment.  The result is amazing.  Thank you so much.  This is such a great team and I just enjoy coming here.  Never thought I would enjoy going to the dentist before!
Thank you again."
EL

Dr Nishan Dixit is the founder and principal dentist of Blue Court Dental. Patients enjoy his relaxed, friendly and gentle approach while experiencing his meticulous attention to detail. He has a special interest in providing smile makeovers, natural-looking white fillings and cosmetic braces, but also provides a range of treatments from preventative and general dental care to complex dental rehabilitation.

Latest posts by Dr Nishan Dixit (see all)