This week (11th-17th November) is Mouth Cancer Awareness Week.
What is mouth cancer?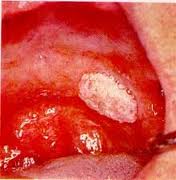 Mouth cancer is caused by an abnormal and uncontrolled growth of cells. It is a malignant growth that can occur in any part of the mouth. The Two most common symptoms of mouth cancer are:
• an ulcer in your mouth or on your lip that won't heal
• constant discomfort or pain in your mouth
Other symptoms can include:
• red or white patches in your mouth
• a lump on your lip, tongue or in your neck
• bad breath
• unexplained bleeding in your mouth
• numbness in your mouth
• loose teeth
• problems chewing or swallowing, difficulty moving your jaw or a feeling that something is caught in your throat
• changes to your voice – it may sound husky or quieter or you may slur your words
• weight loss because of problems swallowing
The BBC have more information about identifying oral cancer on their website.
Who is most at risk?
Nearly 6,236 people are diagnosed with mouth cancer every year in the UK. Just under half (44 per cent) of all mouth cancer cases were diagnosed in people aged 65 and over, with more than a quarter (25 per cent) diagnosed in the under 55s. Although the gap has significantly diminished over time, men are still twice more likely to develop mouth cancer than women.
Risk Factors
Smoking – Still considered to be the leading cause of mouth cancer in the UK, tobacco use transforms saliva into a deadly cocktail that damages cells in the mouth and can turn them cancerous. Advice on giving up smoking is here.
Chewing tobacco – Smokeless tobacco such as betel quid, gutkha and paan, is normally defined as any tobacco product that is placed in the mouth or nose and not burned. Smokeless tobacco is used particularly by south Asian communities. Other parts of Asian communities are also more at risk from the effects of smokeless tobacco including people of Bangladeshi origin.
High alcohol consumption– People who smoke and drink to excess are up to 30 times more likely to develop mouth cancer, as alcohol aids the absorption of tobacco into the mouth. Drinking to excess can increase the risk of developing mouth cancer by four times.
Have a weakened immune system – People who have HIV/AIDS, or who are taking medicines that suppress the immune system, are more likely to develop mouth cancer.
Poor diet – It is recommended that people eat a healthy, balanced diet that includes many vitamins and minerals.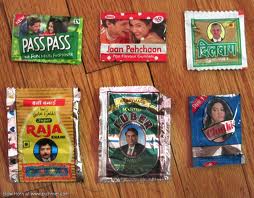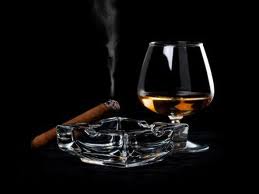 The earlier mouth cancer is diagnosed, the better the chances of recovery. Your dentist may spot mouth cancer in its early stages during a routine examination, so it's important to visit your dentist regularly.
More information about Oral Cancer is Here. And there's our own tips on oral cancer prevention on our own website.
Blue Court Dental Care in Harrow always check for early signs of oral cancer. Please book your health check appointment today.

Dr Nishan Dixit is the founder and principal dentist of Blue Court Dental. Patients enjoy his relaxed, friendly and gentle approach while experiencing his meticulous attention to detail. He has a special interest in providing smile makeovers, natural-looking white fillings and cosmetic braces, but also provides a range of treatments from preventative and general dental care to complex dental rehabilitation.

Latest posts by Dr Nishan Dixit (see all)