According to a new study by the BritishDental Association at Newcastle University has found that far more patients are attending accident and emergency with their dental emergencies than official government statistics state.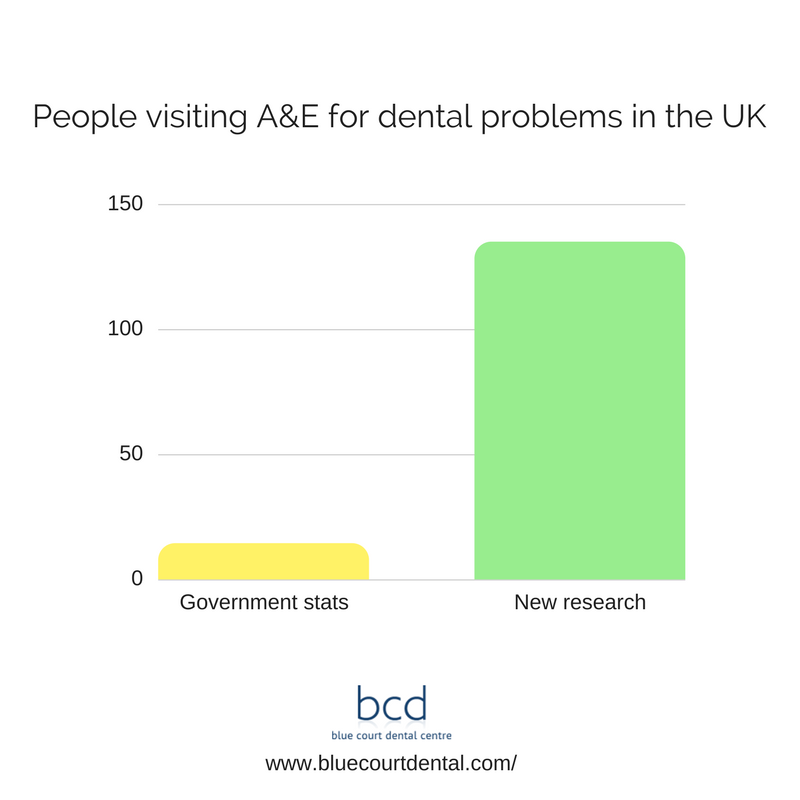 The official government statistics claimed at around 14,500 patients with dental problems attend their accident and emergency department  (statistics from 2014/15). However, the British Dental Association's research indicates that due to systematic under-reporting the figure is far more likely to be closer to 135,000 patients per year.
Henrik Overgaard-Nielsen, chairman of general dental practice at the BDA, said:
"Ministers keep underestimating how much their indifference to dentistry has knock-on effects across the health service. GPs and A&E medics are having to pick up the pieces, while the government's only strategy is to ask our patients to pay more in to plug the funding gap.

"We are seeing patients who need our care pushed towards medical colleagues who aren't equipped to treat them. As long as government keeps slashing budgets and ramping up charges, we will keep seeing more of the same."
There are many reasons why NHS dentistry is struggling to cope with the demands of dental emergencies  and it's not our intention to get involved with the politics of why that may be. The reality is that many dental practices may find it extremely difficult to cope with the bureaucracy and funding within the NHS, and so to provide their patients with the treatments of choice opt to work in the private sector only.
So is Private dentistry an expensive alternative?
The perception is often that private dentistry is a very expensive alternative however it is possible to see a private dentist, with all  of the  benefits that brings from as little as 56p per day, that's less than the average mobile phone contract and less than a cup of coffee per day!
There are two ways to enjoy private dentistry for these low fees, let's look at each in more detail.
1. Keep Your Mouth Healthy
It sounds obvious, but the more you do at home to keep your mouth clean, your teeth bright and your gums healthy then the lower your dental costs will be. According to research by the American Dental Association in 2013:
56.8% of women brush their teeth twice a day
49% of men brush their teeth twice a day
50.5% of Americans floss daily
With only around half the population brushing their teeth according to the recommended amount  of twice per day it's no wonder that dental health suffers!
2. Saving For Your Dental Treatment
If you took 56p per day and saved this in a bank account then by the end of the year you would have £206. This is enough for two comprehensive dental examinations without private dentist, including x-rays PLUS two appointments with the dental hygienist. This equates to £17.16 per month which is less than most people pay on a mobile phone contract, so the question has to be asked which is more important,  looking after your health  or paying for a mobile phone?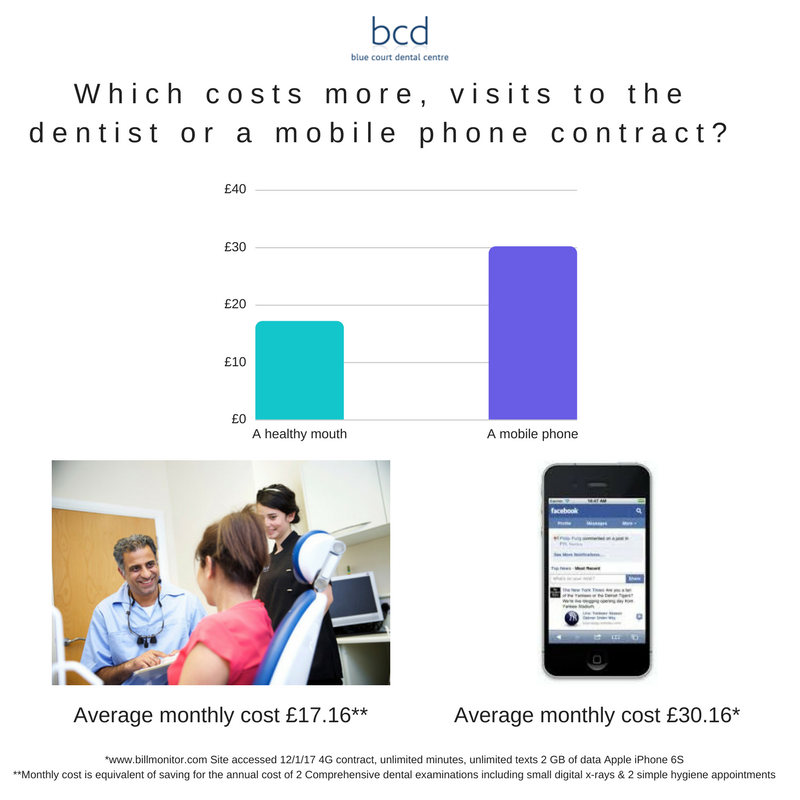 Blue Court Dental Centre is a local dental practice in the heart of Harrow offering private dental care to the local people. Please contact us today to make an appointment and explore your options from as little as £17.16 per month.

Dr Nishan Dixit is the founder and principal dentist of Blue Court Dental. Patients enjoy his relaxed, friendly and gentle approach while experiencing his meticulous attention to detail. He has a special interest in providing smile makeovers, natural-looking white fillings and cosmetic braces, but also provides a range of treatments from preventative and general dental care to complex dental rehabilitation.

Latest posts by Dr Nishan Dixit (see all)