In life we know that if things are particularly complicated then a specialist in that area is the best person to sort it out. Dentistry is no different. Understanding which specialist to see can often be rather confusing so in this blog post, our Harrow dentists takes some time to go through each of the specialist areas to help you understand which person can best solve your dental problems. The following definitions are taken from the General Dental Council specialist register.
Orthodontist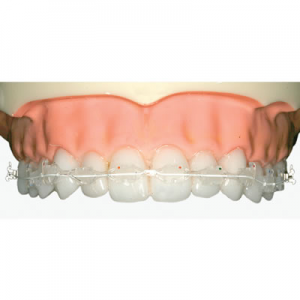 The development, prevention, and correction of irregularities of the teeth, bite and jaw.
Many general dentists are now offering what are known as either short term orthodontics (STO) all limited outcome orthodontics, these treatments move teeth to a more cosmetic situation and include treatments such as Invisalign (clear braces), Six Month Smiles (tooth coloured brackets) and the Inman aligner (rapid orthodontics). These systems typically only move front teeth and don't address more complicated biting problems.
A specialist orthodontist will typically use more complex techniques to move teeth greater distances. A specialist orthodontist can correct biting problems and even work with a growing jaw during the early teenage years to help move the jaw and bone into a better position.
If you have a child whose teeth don't seem to be biting correctly then a specialist orthodontist may be the person to see, many children begin their orthodontic treatment at the age of 12, but it's worth seeing an orthodontist sooner if you suspect they could be a problem.
Adults with crooked teeth could start with a general dentist, see if one of the short-term orthodontic techniques could work and have a discussion about whether a specialist orthodontist would be better suited due to biting problems.
Periodontist
The diagnosis, treatment and prevention of diseases and disorders (infections and inflammatory) of the gums and other structures around the teeth.
Gum disease can often progress painlessly, it can start as red inflammation with bleeding on brushing, this may be a sign of gingivitis. As this gingivitis and inflammation spreads it can move down the tooth towards the root at this point it becomes the more serious periodontitis which can lead to tooth loss.
At this point your dentist will probably refer you to a periodontist. The periodontist will then look at the extent of any disease and work with the treatment and help you prevent it happening again.
Prosthodontists are also the specialist which place dental implants. Their detailed knowledge of the gums and other structures surrounding the teeth makes them the perfect person to restore your missing teeth with implants.
Prosthodontist
The replacement of missing teeth and the associated soft and hard tissues by prostheses (crowns, bridges, dentures) which may be fixed or removable, or may be supported and retained by implants
A Prosthodontist will work extremely closely with a dental laboratory. It will be the dental laboratory which manufacture your crowns, bridges or dentures to replace any missing teeth. These restorative options are also offered by your general dental practitioner but in some instances the restoration of the missing teeth becomes extremely complex, perhaps combining crowns, bridges and dentures in complex ways. Understanding how these restorations perform together takes specialist knowledge, in this case a Prosthodontist will often help to restore your smile.
You may also find that a prosthodontist will work with a periodontist. The periodontist may place the dental implants (as in the example above) and the prosthodontist may work closely with the dental laboratory to make the denture on top. It is a close coordination of a specialist team to achieve the best result.
Endodontist
The cause, diagnosis, prevention and treatment of diseases and injuries of the tooth root, dental pulp, and surrounding tissue.
Endodontics is a specialist field which many general dentists do not offer themselves. It takes many years training to be able to work in the small environment which is the root of a natural tooth. Many people think that root canal treatments are painful, the reality is that this type of treatment actually gets you out of pain. The results can be quite immediate!
Working with an endodontist your general dental practitioner is able to save teeth rather than remove them. This is always the preferred option of treatment if at all practical.
Oral Surgery
The treatment and ongoing management of irregularities and pathology of the jaw and mouth that require surgical intervention. This includes the specialty previously called Surgical Dentistry.
There are times when, unfortunately, some form of surgical procedure is required, for example:
Simple and complex dental extractions
Removal of Simple and Complex Wisdom teeth
Removal of retained roots
Orthodontic extractions
Exposure and bonding of Unerupted teeth for Orthodontics
This is when an oral surgery specialist will step in and support your general dental practitioner in the more complex surgical procedures.
Restorative Dentistry
The restoration of diseased, injured, or abnormal teeth to normal function. Includes all aspects of Endodontics, Periodontics and Prosthodontic
A specialist in restorative dentistry works particularly with your natural teeth in order to restore them. This could be the complex combination of crowns, bridges, bonding, looking after the gums or treating complex problems with the teeth themselves. It involves a wide range of skills in order to save teeth.
You only ever get one set of adult teeth so it would make sense to restore them whenever possible, rather than have them extracted and be lost for ever. A restorative specialist helps you do this.
With so many specialists working to help save, restore and generate your perfect smile it can be a little overwhelming to know where to start. Our dental practice in Harrow works with resident specialists, in all areas, we can refer you to the right person for you, alternatively you could search the specialist register on the GDC website.

Dr Nishan Dixit is the founder and principal dentist of Blue Court Dental. Patients enjoy his relaxed, friendly and gentle approach while experiencing his meticulous attention to detail. He has a special interest in providing smile makeovers, natural-looking white fillings and cosmetic braces, but also provides a range of treatments from preventative and general dental care to complex dental rehabilitation.

Latest posts by Dr Nishan Dixit (see all)