Inman Aligner

The Inman Aligner is designed to correct adult relapse and misaligned teeth. It is barely visible, apart from a single clear wire, and it is a removable orthodontic appliance, allowing the wearer to go brace-free for important occasions. The Inman Aligner is similar to a retainer but has these advantages:
Can correct moderate crowding and rotation of teeth
More comfortable to wear as the spring is made of nickel titanium rather than stainless steel
No retention problems
---
Free Information Pack
"Your Complete Guide to a Confident Smile with Straighter Teeth"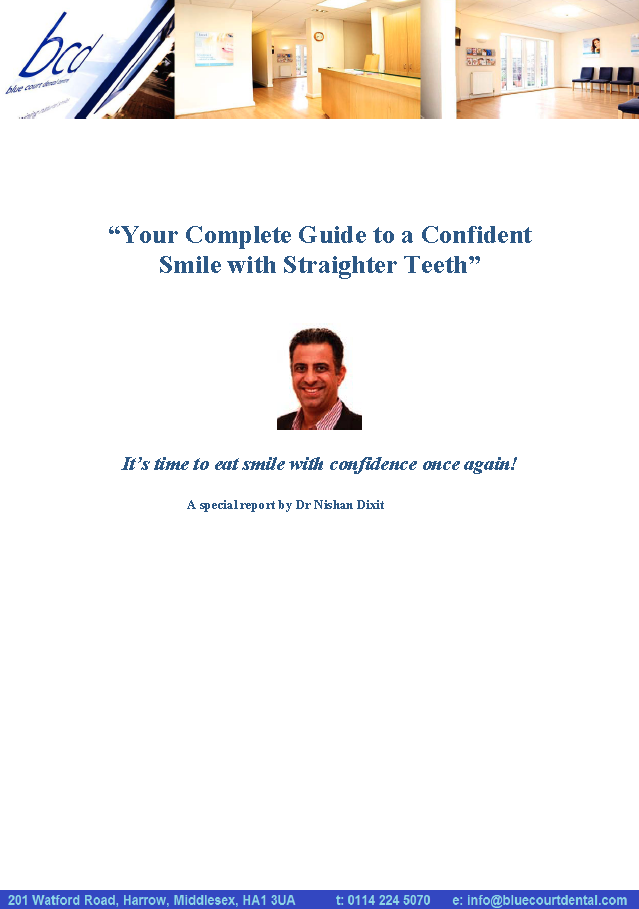 A 17 page report full of the most useful information, ideal if you're thinking about having braces
The costs and lowest price alternatives.
Your options and choices for treatment.
Are you suitable for treatment?
How does Inman Aligner compare to the other brace systems?
How long does treatment take?
Plus lots more…

---
It also has advantages over invisalign:
Less hassle and expense in a shorter period of time
Achieve great results with just one appliance
How does it work?
The Inman Aligner uses a lingual coil spring that puts pressure at the back of the teeth that need repositioning.
A bar placed across the front of the teeth reverses the same pressure.
These components work together to "squeeze" teeth together by pushing and pulling them into alignment.
How long does it take?
Fitting the aligner takes two half-hour appointments, followed by 15-minute monthly examinations.
Treatment can be achieved in as little as 8 to 16 weeks.