Dr Nishan Dixit is the founder and principal dentist of Blue Court Dental. Patients enjoy his relaxed, friendly and gentle approach while experiencing his meticulous attention to detail. He has a special interest in providing smile makeovers, natural-looking white fillings and cosmetic braces, but also provides a range of treatments from preventative and general dental care to complex dental rehabilitation.

Latest posts by Dr Nishan Dixit (see all)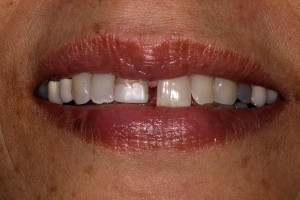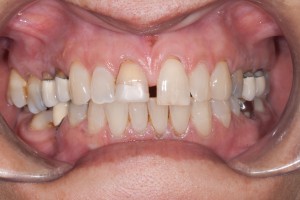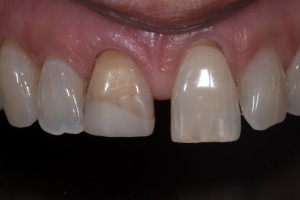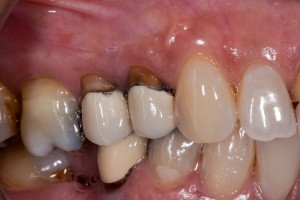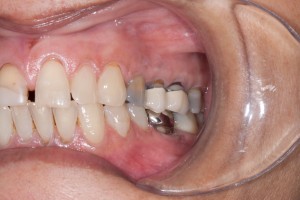 "Please make me look nice for my daughter's big day!"  These were the words of a loving mother who desperately wanted nice teeth for what was going to be one of the most important days of her life, her daughter's wedding.   For most of her life,  she had lived with a smile she was very unhappy with.  Her top teeth were very uneven and discoloured.  The  old existing crowns towards the back of the mouth  had began to deteriorate, as well as a tooth which had become very stained and unsightly.   The gap in between her front  two teeth always seemed to draw attention to her not so great smile.  This  made her feel very self conscious and even embarrassed.   She would never smile in front of the camera,  and even in general conversation,  she would raise her hand to cover her mouth.  Friends and family always thought she was very quiet, but in reality, she lacked so much confidence that smiling, laughing and even talking was something she found very difficult.    She wanted a smile that would make  her  look and feel great.
With careful thought and planning, Dr Dixit achieved this transformation by using a combination of all ceramic crowns and veneers.  To make the teeth brighter , the teeth were whitened using the home whitening system.  The heavily filled teeth were protected with new crowns and the new veneers helped to improve the shape and position of the teeth.  The colour was matched exactly to the patients new teeth colour.  The crowns and veneers were made to look as natural as possible.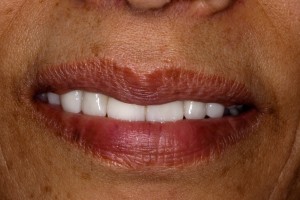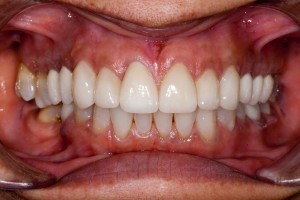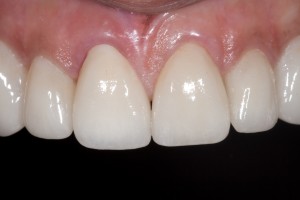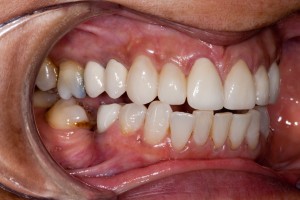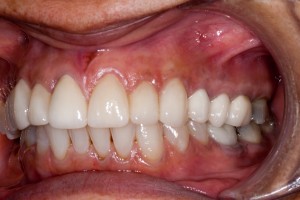 The patient was very pleased with the results.   It had given her so much  confidence that she felt like a new woman.  She looked and felt amazing.  The discoloured front tooth and filling had gone and the visible black lines were no longer there.  She finally had the smile she always wanted.